Welcome to Y4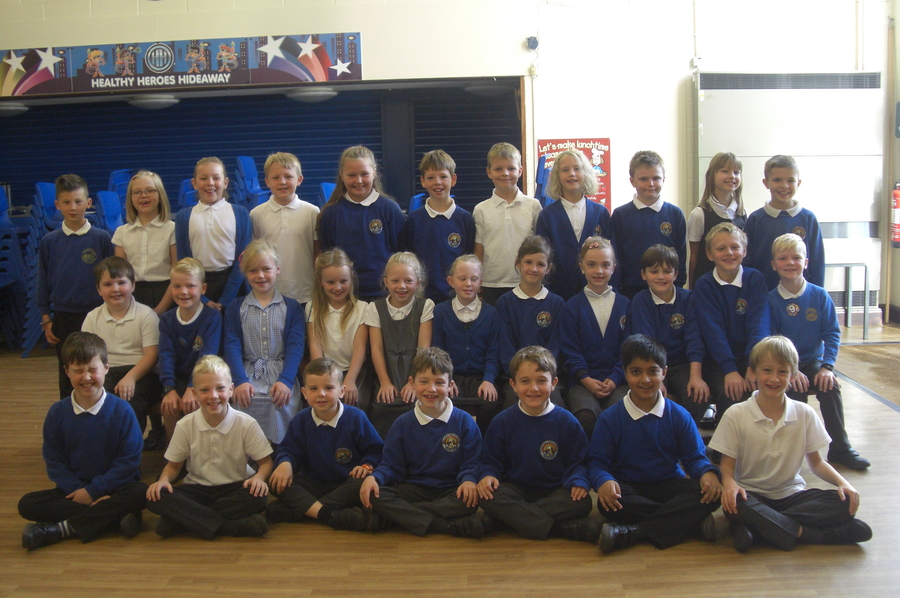 Our class teacher in Year 4 is Mrs Coulthurst. She is also the PE Co-Ordinator and involved in lots of sport in school. This year in class, as part of our creative Curriculum, we shall be covering the following topics:'Illuminations'-including the study of Electricity and a focus on Blackpool; Chocolate- focusing on 'Change' in Science and the Aztecs in History; 'The Holiday Show' which will include the study of 'Sound' in Science and lots of Geographical and mapping skills.
We will also have the opportunity to take part in lots of fun activities and exciting 'themed days' such as Heritage Day, Bog Eyed Jog, Prayer Spaces, Family Fun Nights, FMS School discos and many, many more.
We have been very busy in class this half term. As part of our Electricity work we have been making safety posters and we have displayed them on our Science working wall. We have also been doing lots of practical maths work with shape and as part of this we went on a 'Triangle' hunt and looked for different types of triangles in and around school. We also had a very enjoyable visit to Blackpool Illuminations at the end of the half term.
Y4 Class Prayer
Dear God
We ask you to bless our Middleforth family.
Watch over us and all the people that make up our wonderful
community .
Help us to make the right choices, even when it might not be the
easiest choice to make.
Keep us safe in our work and play.
Give us the strength and courage to let our light shine and keep going even when things get difficult.
Help us to appreciate how fortunate we are and remember those at home and around the world that are not as fortunate as we are.
We ask these things in your name
Amen