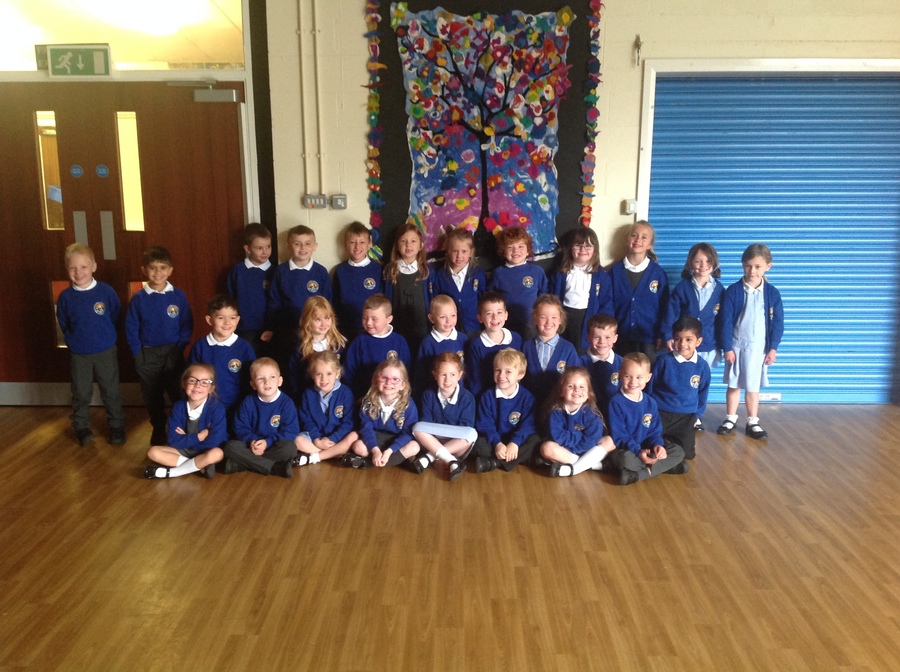 A big warm welcome to all the NEW Year 1 children and their families! What a fantastic term we have lined up...going far far away for our topic 'Once Upon a Time' where we will be invited to attend the Middleforth Ball, make and decorate shields, build castles, go on a trip to Hoghton Tower and lots of other exciting things!
Take a look at some of the things we got up to during our first week back at school:
We also launched our topic with the Middleforth Ball. We enjoyed a visit from the Fairy Godmother, made crowns, decorated cupcakes and did some ballroom dancing. Everyone looked fantastic in their outfits!
Homework
In line with our Eco-school status and in our bid to go paper-free we have launched online homework. Each week children will receive a 'Marvellous Maths' and 'Fun Phonics' task which can be completed online or in their green homework book (which will be sent home each Friday) and should be returned to school by the following Wednesday.
The following homework tasks should be completed and returned to school by Wednesday 18th October:
If you have any problems accessing these tasks please let Mrs Garner know.
Bonfire Safety Poster competition
The Healthy School's Council are running a poster competition to remind children about the dangers and safety rules for Bonfire Night. To enter the competition children need to create an A4 poster that reminds people about the importance of firework safety. There will be a prize for the winner of KS1, lower and upper KS2. The closing date will be Thursday 26th October and winners will be announced on Monday 6th November.
Our class prayer
Dear God,
Please look after everyone at Middleforth School including all the children and grown-ups in Year 1. Let everyone laugh, play and be happy at school. Help us to be the best of friends and show love in all that we do. Take care of us and everything in our classrooms and outdoor areas. Give us courage to work hard and never give up, even when things get tough, and help us to be the best that we can be.
Now and forever,
Amen