A warm welcome from Mrs Aspden and the children of
Middleforth Church of England Primary School
Welcome and thank you for taking time to visit our website!

As the school's Headteacher, I am delighted to be welcoming you and hope that this website gives you some idea of the school's character, its strengths and the values that underpin its work.

Through its distinctive Christian character and dedicated and enthusiastic school team, Middleforth School has a well deserved reputation for the significant contribution that it makes to the personal and academic achievement of all of its children.


The school has many strengths, not least its dedication to ensuring that its children become successful learners and its commitment to its families.
As a Church of England school we are committed to our strong Christian ethos and are proud of the close links that we have with St Leonard's Church, Penwortham.
The school's highly committed and professional staff work hard to ensure that high standards are maintained whilst at the same time delivering stimulating and engaging lessons which inspire and enthuse the children.
We believe in challenging and supporting children through a curriculum that is underpinned by structured target setting process and effective tracking of children's progress.
As Headteacher, I firmly believe that the success of the school and its children is very much dependant on a partnership between parents, carers, families and the local community that is open and supportive. We operate an "open door" policy and parents and visitors are always welcome. My door is always open, please feel free to call in, come for a chat or stop me on the playground or at the gate at the beginning or end of the school day. I'll be happy to listen and am eager to hear your views.

The children are at the heart of all we do here at Middleforth, their needs are at the forefront of all our plans and at the heart of the school's ethos.

I hope that you find our website informative and, should you have queries or would like to visit the school, please feel free to contact us or to call in if you are passing.

Mrs CA Aspden
(Headteacher)
Hello and welcome to 'Marvellous Middleforth'!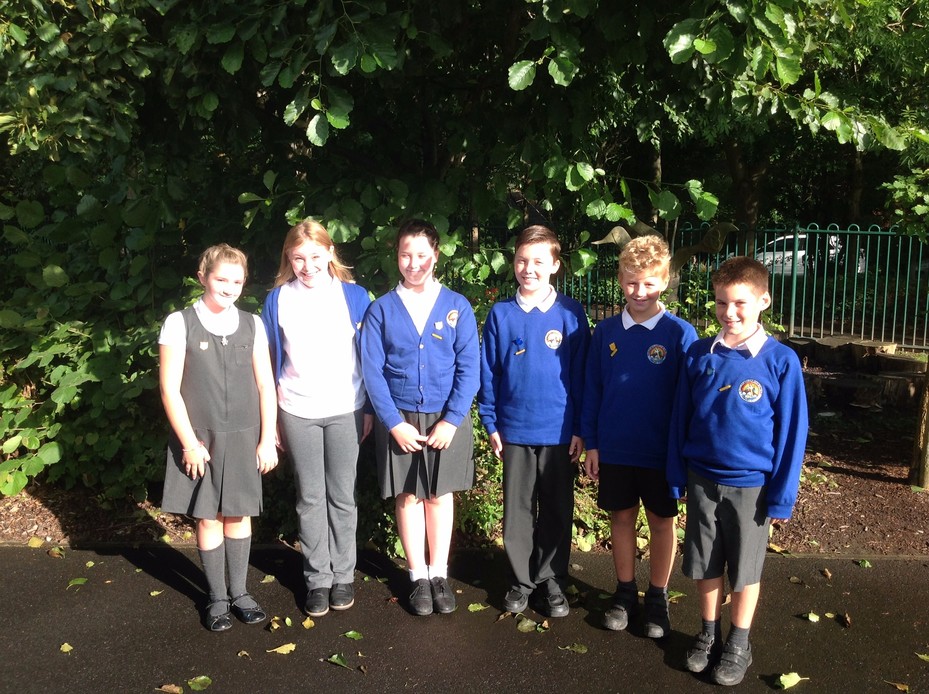 School is made fun here and you are encouraged to work hard but also to enjoy your learning! Each teacher has their own way of teaching which works exceptionally well- we know! We are a Church of England School and our Christian Ethos and Values are really important

to us. We have daily worship and we love discovering new things through different Bible Stories.
Some of the thigs that we get to do to help our learning include:
Visits from members of our local community and people who specialise in the areas that we are learning about

Afterschool clubs, including fencing, drama and 'Get Messy'

Special weeks. For example, we have a multicultural week, a healthy bodies, healthy minds week and an outdoor learning week
We love nature at Middleforth. Each year group has their own planting bed and we work really hard on these to keep our School Environment looking fabulous. We also have a nature area, a pond and a 'Twigloo!' This is a fantastic place for our outdoor learning and we love using it whenever we can.
Middleforth is the place to be!